I'm SO excited, are you? Here are the first photos
from the new scene with the Audi. They're filming..RIGHT NOW.
HERE we can see
Jamie Dornan aham...Christian driving his car
in Stanley Park.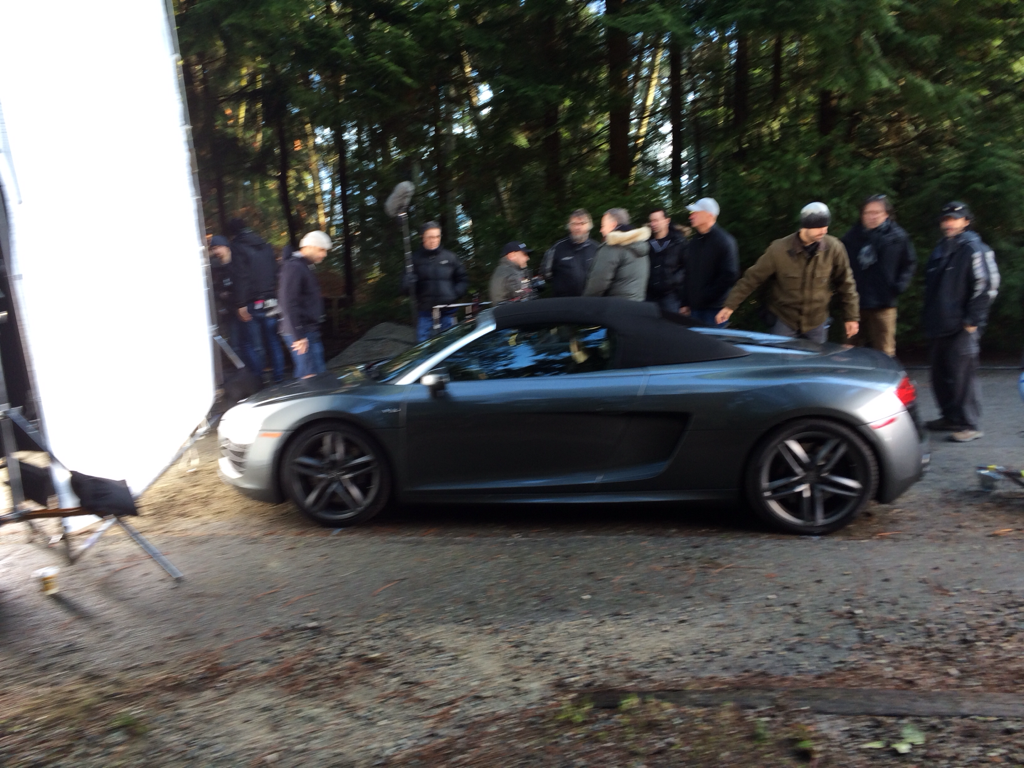 @
PUNKD_Images
#
FSOG
#
50ShadesOfGrey
now shooting a scene with Christian & Ana sitting in the car in Park.. Security up the wazzu .
source : @punkd_images